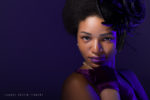 2016 saw me dealing with some health issues that curtailed the business plans I had envisioned. Being bedridden for an extended time left me with lots of time to plan, to think and to plan a bit more.  Once I was able to begin moving around, it took a bit longer to get business flowing.  With time on my hands, I decided to do a couple of styled shoots to pass the time and to make sure that I was working to remember and working to improve.
In the past 3 months, I've done 2 styled head shot sessions with mixed results.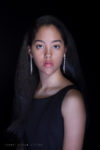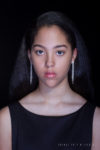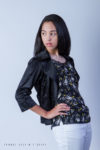 The first was without much planning which, looking back at it, is not really what a styled shoot is.  The results were some technically sound images, but not thing that would capture the attention or imagination of potential clients.
The second, while I had given it quite a bit of thought, became a more fluid endeavor.  I had to make some changes in between what I envisioned and what it became, but in all honesty, the final images gave me more than I imagined.  The gloves that I wanted were out of stock, so I chose a short, purple set rather than the black lace that I wanted.  In making that decision, I couldn't make the bright red lipstick match, so we went with a purple lipstick set that would match the gloves.  Once we got started, were were able to pull off some really nice images, the kind of images that a styled shoot should produce.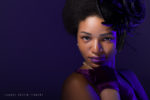 I wasn't conscious of it at the time, but the Domestic Abuse Awareness national campaign began just as I completed some of the edits.  It was at that time that I realized how I had been guided to be a part of it.  Things seem to happen creatively, as they should…as they are supposed to.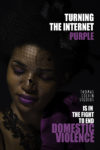 My sincerest thank to Megan Grimsley for your time as a model subject, and to Roxy Grimsley for your assistance. A few more of the images are below.