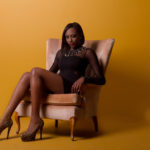 I'm sure there's something more profound that I could have easily selected as my topic this time; however, I'm really feeling the "small steps" theme that I seem to have started this week with.
I spent a long Saturday night trying to get some equipment to cooperate at some creative shots for a couple's wedding.  The photos from the reception were wonderful and at 11:30 p.m. on Saturday, we finally wrapped up the shoot.  They were tired and I was a bit unsure and couldn't sleep until I loaded the images to my computer and saw that we did indeed get some shots that they will be pleased with. *whew, relief and on to some much needed sleep*
Sunday was spent trying to recoup and edit some photos. Spent some time on the phone with my mom, wishing her a wonderful  80th birthday.  Since she's not into computers, I don't think I will get into too much trouble by telling her age. 🙂  I still don't think I've quite caught up on my editing.  I think I'm still about 4 sessions behind but taking small steps towards catching up.
Today, I got up with a plan.  Finish a design project and load it to the clients box so that he can have it when he arrives at work,  do some more work on my website and actually feel that I accomplished something with it, and to get some more editing done.  Project finished and loaded to clients box…check.  Worked on the website and can actually see that something is different….check.  Okay, right here, I'm going to insert an hour of quiet time before heading into the editing mode.  Actually, the small steps I made on the website have me wanting to get just a bit more done on it before going to the editing phase.
Small steps.  There's much more to them than just putting a foot down and finding some balance.  It is, and has been for me, about taking steps in the right direction.  It is always about the evaluation afterwards to make sure that the step, no matter how large or small, has been productive in moving me closer to the dream.  I almost said "goal", but I'm still working on refining that just a bit more.  I'm taking steps, albeit small at times, in the right direction.  Thankful to those who came before me who showed by their own lives that feeling accomplished is never about being happy that I stood still.
…small steps… long lives…. more steps.