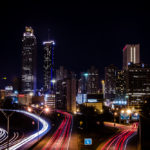 Wow, where do I begin!
2014 has come and it seems like this year is racing to get to December as quickly as it can!  I can remember shooting a wedding on December 30th, driving back to Atlanta on the 31st, then heading to Dothan on Jan 1.  I can't really remember a lot of specific days since that point.  Here, already, its Feb 13 and I've already made plans and am looking forward to the 22nd and 23rd of Feb, and then March 1.  Maybe i'm pushing the time and looking ahead to too much.
I learned so much in 2013 from some really good people and some really good photographers.  I've learned that, as Morgan Freeman recited in "Mandela" from the poem Invictus, "I am the captain of my fate!"
Taking a moment to think really seriously on that, I've had to do some self-evaluation…quite a bit of it.  For an artist, we are always looking at the person in the mirror and seeing who is honestly looking back (if in fact you don't know who is looking back at you, then maybe you might want to just have a seat in a quite room for a bit).  That can be the most difficult thing for most, but what is even more difficult is to make changes in who that person is so that you can become who you want that person to be.
I'm at a point where that person is becoming something more.  I still see and hear the same guy that's always been there, but I see a change.  While it may not be the drastic change that's needed, there is a change.  I don't believe that I can go where I want to go without change and this time…maybe for the first time…I have a place that I want to go.  How will I get there?  I believe I'm already moving towards it.  How long will it take?  As long as it takes.
2013 was a planned 'season' where I needed to learn, and while there is so much left to learn, 2013 served the purpose that it was supposed to.  In this year, 2014, I've already had a first.  Last week, I shot my first maternity shoot.  After looking at the images, I have 2013 to thank for them.  I couldn't have done that this time last year.  In a few weeks, I have a bridal shoot that I am so very excited about.  I know in my heart that the ideas I have for this shoot, I wouldn't have had this time last year.  I have grown in so many ways, and i'm thankful that 2013 gave me so much to grow with.  2014, I don't want to rush you.  Please, stay around for a while because there is so much I need to ask of you.  Let's sit and take a few moments, you and me, and lets grow slowly together.