Thomas Colvin Studios captures moments.  We specialize in creating dramatic imagery, no matter the genre.  We tend to focus on weddings, engagements, maternity and portrait sessions.
TCS was initially launched in the late 90's as a distributor for the fine art paintings and lithographs of Thomas Colvin. Over time, the company was repurposed and in 2012 it became the center for the photography of Thomas Colvin.
Thomas Colvin is a nationally recognized visual artist, having shown and displayed his work throughout the Eastern, Southern and Midwestern United States. His images are known for their thought-provoking emotion delivered with a dramatic feel based on light and/or perspective. Whether with a painting, a drawing, or a photograph, his emphasis remains the same…deliver an image that makes the viewer pause and pay attention.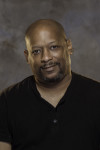 "Some of us grow and develop connections through conversation. Rather than do that, I prefer to engage my imagination, to find something that visually, in itself, can bring about more than words ever could."
Always with a camera by his side, Thomas Colvin, III, spent almost 20 years as a figurative painter who depicted the human condition through light, form, gesture, expression and color. His thought-provoking imagery often left viewers in awe. These are the same elements that are evident in his photographs.
A life-long artist, Thomas began creating images and doing sculpture about the age of seven. With the support of his family, he pursued his passion and plunged into opportunities as a creative individual. As an artist, Thomas has a unique style of "seeing," one that has been developed through years investigation into being human…the human being.
"This is more than simply reproducing life and marking an existence. It is, for me, about capturing a complete moment or event along a journey."
Thomas' love of photography was started by his late father, Thomas Colvin, Jr., who always made sure to have a camera with him no matter where they traveled.
"My dad always had at least one camera, sometimes more. He was forever capturing moments of our family and anybody else who happened to be nearby. In some ways, I think he realized the importance of time and capturing fleeting moments. I really enjoyed sharing that passion with him."
Thomas grew up in Dothan, Ala., and earned a Bachelor of Science degree in commercial art/graphic design with a minor in visual art from Alabama A&M University.
"I have a passion for seeing things in people and capturing something about them. I love being able to visualize a shot in a new location, light it and pull it off. Putting someone or a couple into a location and creating an image that strikes a chord with them is priceless. For me, in a well-executed shoot, it is about the 'wow' factor!"