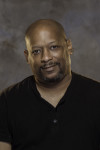 2015 has only a few weeks left and it has been an amazing year.  With a couple more weddings in December to finish the year, THIS one is going out with a bang!
This has also been a year of change, having relocated "home" to be close to mom.  I've shot and I've learned.  I've developed a greater sense of diplomacy to add to my over abundance of patience.  I've also learned to let go of things that could have lingered and caused an issue down the road.  This has been a year of amazing development.
Looking forward, I'm excited about 2016!  Planning some concept shoots that will take me out of my comfort zone and give me a reason to push my own boundaries.  I also plan to spend a great part of the year reacquainting myself with paint and canvas.  This has to be the time to open up and breathe.
Thank you to all who continue to support my journey.  Wishing all a safe and happy holiday season, and a wonderful and prosperous new year!